Chiliz (CHZ) started off 2023 by putting together a 20% increase in its value during the first five days of the year.
This strengthened the hopes of the holders of the crypto that it might have a strong bullish rally this year as opposed to the consistent downtrend it had experienced over the last two months.
At the moment, this could prove true as data from Coingecko indicates that the asset rose by 16% during the past seven days. At the time of writing, CHZ was trading at $0.1181.
Analysts, however, are giving words of caution that this rally might be short-lived as some developments that involve the altcoin are not necessarily indications of a major surge that would provide an opportunity for profit taking among holders.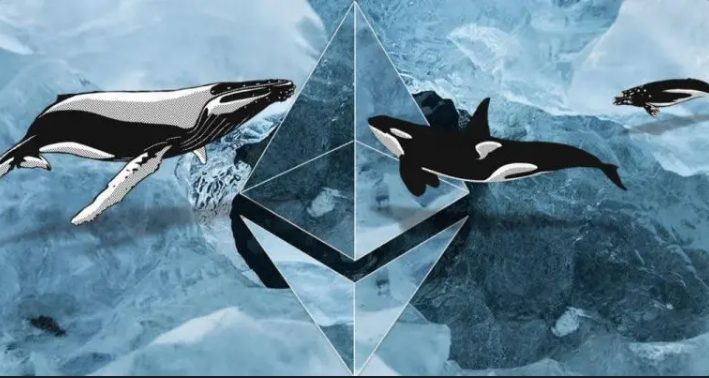 Image: Watcher Guru
Chiliz Whets Appetite Of ETH Whales 
According to the information shared by crypto whales tracker WhaleStats via Twitter, Chiliz was able to surpass Numeraire (NMR) as it became the most traded digital token among the top 500 ETH whales.
To the untrained eyes, this might appear to be a precedent of an upcoming bullish rally that might push the crypto's trading price to higher levels.
📰 JUST IN: $CHZ @chiliz flipped $NMR for MOST TRADED token among top 500 #ETH whales

Peep the top 100 whales here: https://t.co/tgYTpOm5ws

(and hodl $BBW to see data for the top 500!)#CHZ #NMR #whalestats #babywhale #BBW pic.twitter.com/FtjZDbV3nf

— WhaleStats (tracking crypto whales) (@WhaleStats) January 8, 2023
But seasoned analysts would say that this could also be an indication that the ETH whales are now looking to make profit from their holdings through dumping of their CHZ tokens.
If this action is not averted, the altcoin might be subjected to tremendous selling pressure and this could be disastrous as it often leads to price crash.
Moreover, it is important to note that during the time when Chiliz was making its mini rally to recoup its losses over the last few months, the number of tokens held by its top addresses significantly declined – a potential indicator that large investors are now cashing out.
This trend continued even when the number of active addresses for CHZ increased this January – a development that might have been caused by the anticipated rally that the crypto asset is supposed to make this month.
CHZ total market cap at $815 million on the daily chart | Chart: TradingView.com
What Awaits Chiliz (CHZ)
Meanwhile, forecasts from online cryptocurrency information provider Coincodex do not contain any exciting news for holders of CHZ.
The crypto-focused platform predicts a slight decrease in value for Chiliz within the next five days with the asset changing hands at $0.1150.
There appears to be a bit of relief for holders as the 30-day forecast for the altcoin appears to favor them. According to Coincodex, a month from now, CHZ will trade at $0.1430.
Although the recent activity involving the asset and ETH whales appear to be positively affecting the crypto asset at the moment, holders and prospective buyers need to exercise caution as it could also cause Chiliz to lose its zing.
-Featured image by New Food Magazine
Source: https://newsbtc.com/news/chiliz-hits-15-weekly-gains/