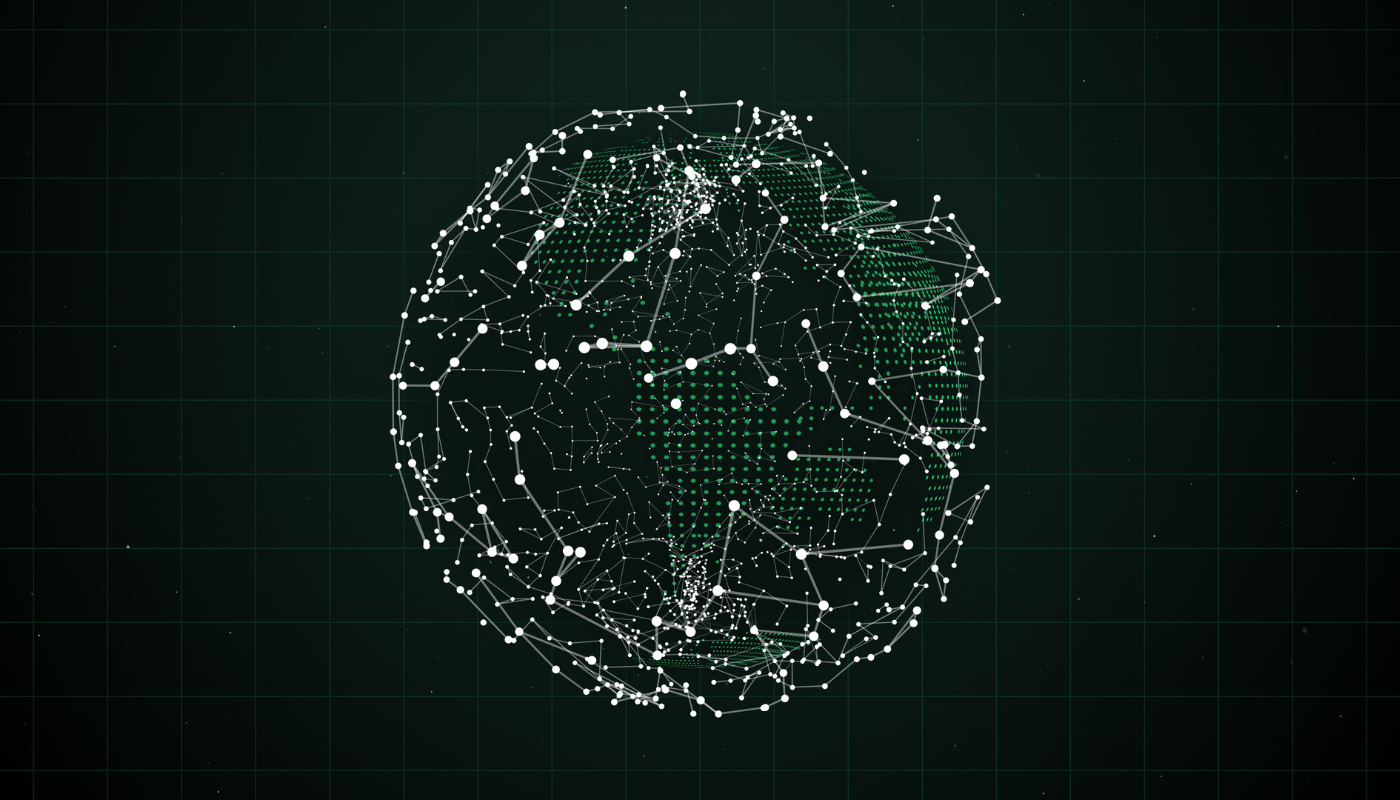 The year so far has been nothing but brutal to the crypto market. Despite continuous development and innovation in the blockchain space, coins have dropped magnificently with the total market capitalization of the crypto market, which stood at $3 trillion in November last year, now less than $1 trillion – representing over a 68% drop in less than a year. The decentralized finance (DeFi) market has witnessed a tougher drop from $97 billion at its peak to $26.26 billion, as of writing. And the once-raging non-fungible tokens (NFT) space needs no explanation – it is technically dead – with NFTs that cost millions of dollars trading over 90% less in value. 
Nonetheless, if you have been in the crypto market long enough, you must be convinced that the current bear market is just a phase and the market will bounce back quicker than most experts expect. However, as the crypto tides rise, not all projects will rise with it, most of the "useless" projects drowning with no chance of recovery – even when the bull market returns. 
In this piece, we focus on some of the projects that could be on their way to recovery despite the grime market conditions. We focus on the resistance these projects are showing during the bear market (despite dropping from all-time high values), the developmental promise they offer, their growing communities, the long-term value they will offer, and most importantly, their innovation in the blockchain space. 
Here are five of the top projects you should set your bets on as you await the end of this treacherous bear market. 
Ethereum: A new look proof-of-stake blockchain
Nothing has captivated the crypto and blockchain community quite like Ethereum merge since the Luna/Terra collapse this year. On September 15th, the second largest blockchain successfully completed its transition to proof-of-stake (PoS) consensus mechanism, the merge, officially deprecating proof-of-work and reducing energy consumption by approximately 99.95%. This is expected to reduce the total world energy consumption by about 0.05%.
While the energy consumption is a great deal to conserving the environment, the thing that places Ethereum on our list is the burn rate that is expected to remove over 1.5 million ETH from the ecosystem every year. This offers a great opportunity for Ethereum's value growth, with the supply decreasing every year. Could we see Ethereum finally overtake Bitcoin as the number one cryptocurrency?
T3rn – Full reversion of all blockchain executions 
If you have ever sent crypto or NFT to the wrong address or the wrong amount, you know it is impossible to recover the funds. This has been a contentious issue across the blockchain community, with proponents of the irreversibility stating it helps to keep the blockchain secure and prevents any interference from third parties, whether centralized exchanges, governments, or banks. On the flip side, opponents argue that for crypto to become a global monetary currency, reversibility of transactions should be implemented, as human mistakes, hacking and theft will remain prevalent despite crypto being implemented. 
One project, t3rn aims to make this a possibility while maintaining the security properties of blockchains. t3rn is a smart contract hosting platform that offers an innovative solution to interoperable smart contract execution with fail-safe mechanisms built in, that allows only successful transactions to be executed. The t3rn protocol focuses specifically on the fail-safe aspect of cross-chain execution, where an execution finishes in all of the connected blockchains or rolls back all of the trice (side effects). 
This improves the blockchain ecosystem as a whole, as any mistake (address or amount of funds) can be rectified before it's finalized while maintaining the security of the blockchains connected. As more people adopt the newest innovation in the blockchain space, the adoption rates of crypto will easily go up. It is truly a game-changer in the crypto and blockchain space. 
Rootstock (RSK) – Bitcoin-based smart contracts
It's almost impossible to look at the future of crypto without including the largest blockchain, Bitcoin, in the conversation. Our third project selection for a futuristic future in the blockchain space is Rootstock (RSK), a project offering users decentralized finance (DeFi) built on Bitcoin. While Bitcoin was specifically created with high restrictions when executing smart contracts in a bid to make it very secure and robust, the launch of blockchains such as Ethereum challenged the developers to create a better platform that could execute advanced smart contracts on Bitcoin. 
Hence the launch of Rootstock. 
Since its launch, the platform has welcomed a number of projects into the fray. Recently, the RSK client WakeUp Labs entered into a long-term strategic collaboration with Kilimo (Swahili for 'agriculture'), a "climate tech" start-up that verifies the water consumption of agriculture businesses. In partnership with WakeUp Labs, an environmental conservation protocol built on RSK, and Kilimo will issue tokenized certificates, or verification NFTs, to entrepreneurs and farmers who create and use responsible water conservation techniques. 
Additionally, Rootstock also hosts the BitGive Foundation, one of the leading blockchain protocols for making charitable donations. Finally, 88i, an insurance platform, is also built on RSK technology offering clients care services in their insurance in a timely and relevant manner. The platform offers different customers connected with insurance brokers a fast, transparent and easy way to pay their insurance. 
Looking Glass – Prime Non-fungible token ("NFT") architecture
As the NFT craze reached a fever pitch in 2021, several developers noticed two major obstacles that were hindering the widespread adoption of this latest blockchain-based innovation. The first obstacle was the overall complexity of the creation and purchase experiences, the second obstacle was the lack of applications/blockchains or wallets in which NFTs can be used. With much fanfare still held in these assets, despite the crash in prices during the course of 2022, new NFT platforms are offering investors solutions to these obstacles in a bid to take NFTs back to their all-time high values. 
Such a project is Looking Glass Labs (LGL), a Web3 platform specializing in the non-fungible token ("NFT") architecture, immersive metaverse environments, play-to-earn tokenization and virtual asset royalty streams. While current NFT games offer 2D images and lower quality images, LGL allows users to curate next-generation 3D metaverses, allowing functional art and collectibles to exist simultaneously across different NFT blockchain environments.
Bridge Champ – Bridge online gameplays 
Despite blockchain games facing criticism in the recent past, it remains one of the quickest and surest ways for blockchain to reach global adoption. According to a Citi Group report, the metaverse and blockchain gaming space will become a $30 billion market by 2030, with VC companies spending over $4.5 billion on the metaverse so far in 2022. Facebook (now Meta) has already spent over $12 billion on their metaverse project so far. 
The potential for growth is immense.
Jelurida, a blockchain software company that develops and maintains the Nxt and Ardor blockchains, is aiming to capture this market with its investment in Bridge Champ, an online platform that combines bridge gameplay with tournaments and a growing social context to connect millions of players globally. The company makes it easier than ever to design, build and implement custom decentralized applications on public platforms or as private, permissioned or hybrid solutions. As traditional games move to the blockchain, contact bridges such as Bridge Champ will be important to bring more gamers into the space.
Conclusion
As we end the year, crypto markets look very unlikely to recover their 2021 bullish run. As investors, looking for the right project with a long term value proposition could be the key to big gains if the market recovers in future. The list above is in no way exhaustive but give a pretty good picture of which projects could shape the upcoming bullish run, if any happens in 2023. 
Disclaimer: This article is provided for informational purposes only. It is not offered or intended to be used as legal, tax, investment, financial, or other advice
Source: https://cryptodaily.co.uk/2022/09/the-top-five-blockchain-projects-to-focus-on-in-2023