According to the decentralized finance (DeFi) total value locked (TVL) aggregator, DeFi Llama, the total DeFi TVL has reached $47.94 billion, up by 3% in the past 24 hours while hitting a two-month-high.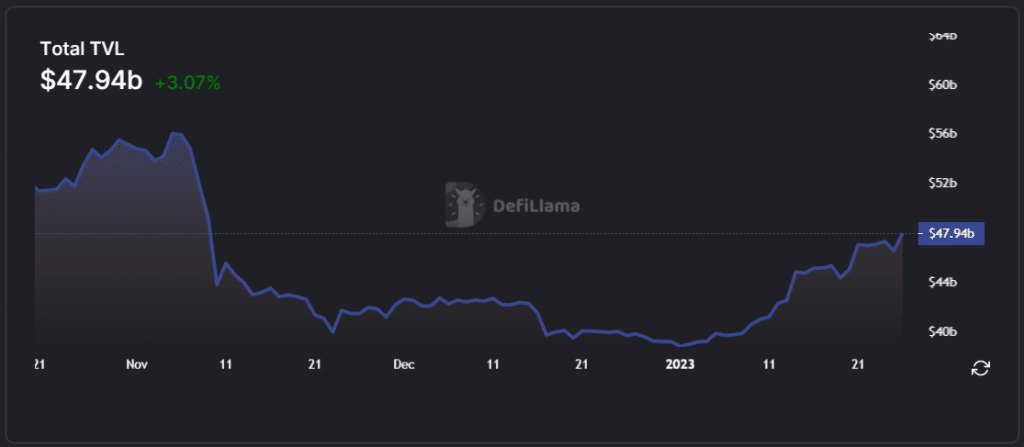 Per the data, the top protocol remains Lido Finance since the early days of 2023. Lido's TVL sits at $8.19 billion, up by almost 40% in the past 30 days and gained 7.2% over the last week. The liquid staking protocol flipped MakerDAO to stand in the first rank on Jan. 4.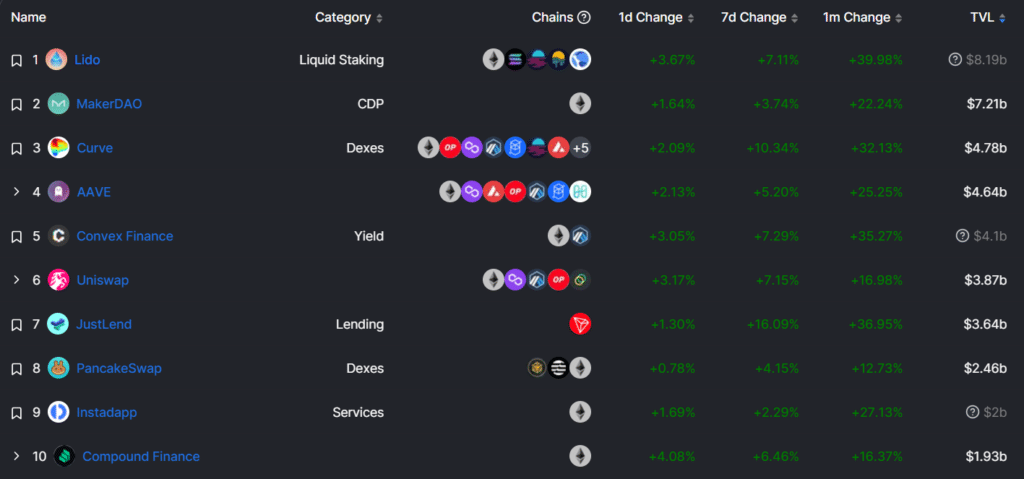 Moreover, the top three gainers in the last 30 days are Lido, JustLend and Convex Finance, with 39.98%, 36.95% and 35.27% gains, respectively.
The second-largest protocol, MakerDAO, has also been in the green zone in the last 30 days, with a 22.24% gain in the mentioned timeframe. MakerDAO's total TVL currently sits at $7.21 billion, up by 1.64% in the past 24 hours.
Furthermore, the top three hikers over the last seven days are JustLend, Curve and Convex Finance, with 16.09%, 10.34% and 7.29% gains, respectively. 
In November 2022, the decentralized exchange (DEX), Curve, saw significant losses after the FTX collapse. Its TVL dropped from roughly $6 billion to $3.6 billion in less than a week but has returned to the $4.78 billion mark at the time of writing.
Source: https://crypto.news/top-10-defi-protocols-were-in-green-during-january/