Arman Shirinyan
Synapse spikes massively as soon as Binance releases announcement about upcoming listing
The cryptocurrency that has recently hit Binance's Innovation Zone is showing a massive 45% price surge as more investors are FOMOing into Synapse (SYN).
Synapse offers a bridge, cross-chain messaging protocol and stableswap blockchain solutions. SYN token is the utility and governance token of the project. It is relatively new and presents a higher risk than established tokens, so Binance is listing it in the Innovation Zone.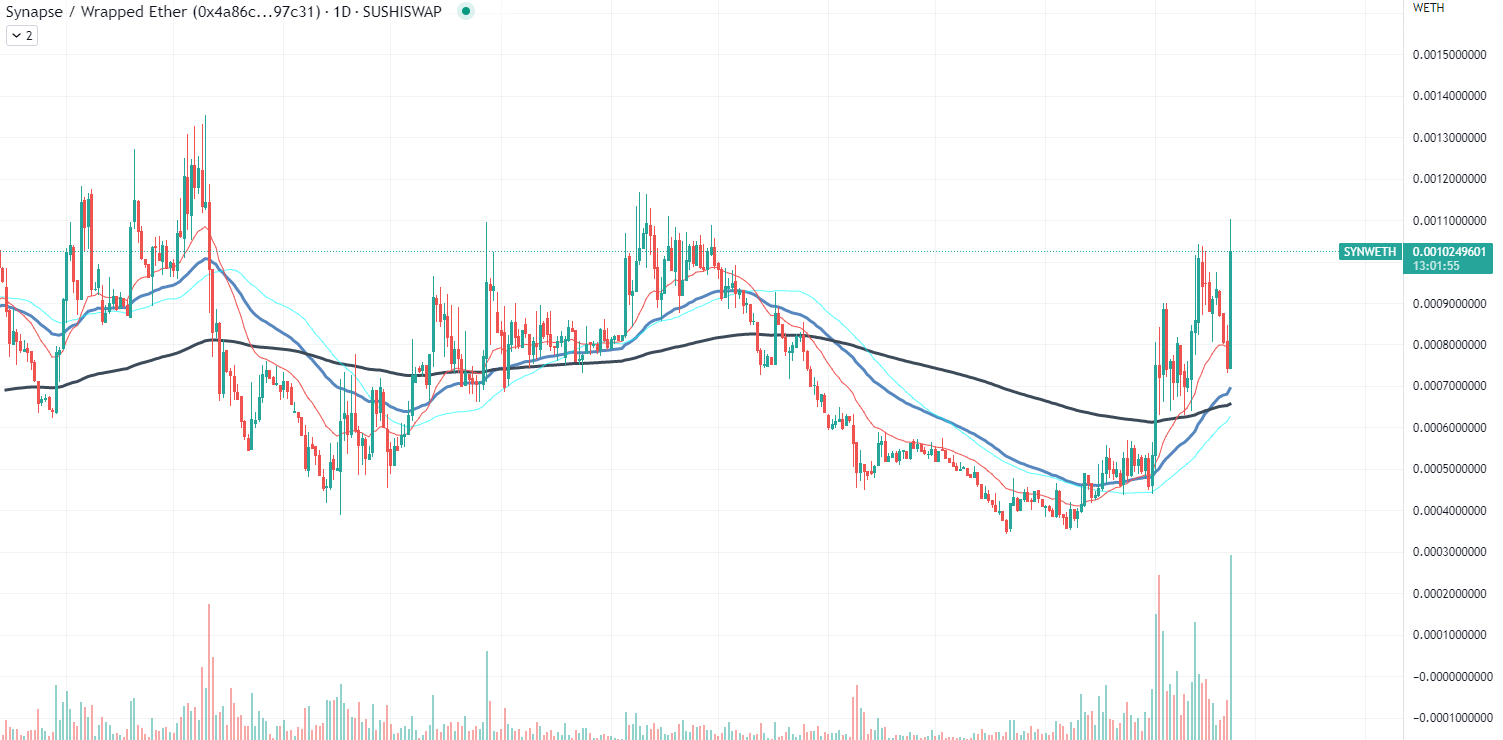 The announcement by Binance has caused a surge in the price of SYN, which has gained 45% in value in just a few hours. However, it is important to note that SYN's price is likely to be volatile due to its newness and riskiness. As such, traders should exercise sufficient risk management and conduct their own research on the token's fundamentals before trading it.
SYN's price performance has been impressive lately, and the Binance listing is expected to boost it further. The token has gained over 100% in value in the last month, rising from $0.82 on Jan. 22, 2023, to $1.71 on Feb. 22, 2023. The price surge has put SYN among the top gainers on the cryptocurrency market, attracting speculative traders looking for higher returns.
The surge in SYN's price is a sign of growing interest in decentralized cross-chain infrastructure projects. These companies aim to solve interoperability issues and facilitate seamless cross-chain transactions, making them a vital component of the rapidly evolving blockchain industry. As such, projects like Synapse are expected to gain more attention from investors in the coming months as the industry matures.
Source: https://u.today/synapse-syn-spikes-by-45-following-this-announcement