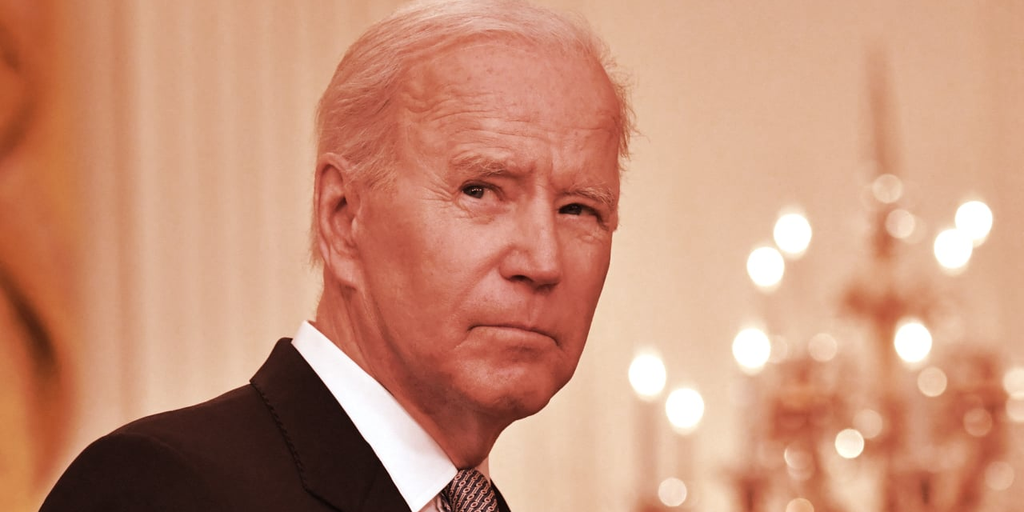 President Joe Biden gave brief comments Monday morning regarding the recent events surrounding the embattled Signature Bank and Silicon Valley Bank (SVB).
Following several chaotic days, SVB was shut down on Friday and Signature Bank was shuttered on Sunday, inflicting damage throughout the crypto industry.
U.S. Treasury Secretary Janet Yellen also approved a "systemic risk exception" action that would see depositors at these banks made whole, insisting that none of these losses "will be borne by the taxpayer."
President Biden used similar language, hammering home that depositors will be protected thanks to the "immediate action" of regulators and the Treasury Secretary, again insisting, on two occasions, that "no losses will be borne by the taxpayer."
Crypto firms affected by the collapse of SVB included Circle, which saw its dollar-pegged stablecoin plummet as low as $0.87, and Yuga Labs, the company behind the Bored Ape Yacht Club (BAYC) NFT collection. Coinbase and Paxos revealed on Sunday that they too had exposure to Signature Bank.
In practice, the protections laid out by Yellen also mean that depositors will "have access to their money as of today, that includes small businesses across the country," said Biden in today's remarks. Instead of taxpayers' money bailing out these two banks, Biden said that these depositors will be made whole from the fees that each bank has paid into the Deposit Insurance Fund.
The same, however, won't be true for managers and investors in the bank.
"The management of these banks will be fired. If the bank is taken over by FDIC, the people running the bank should not work there anymore," said President Biden. "Investors in the banks will not be protected, they knowingly took a risk. And when the risk didn't pay off, investors lose their money. That's how capitalism works."
Beyond making customers whole and firing management, the Biden administration will also be looking to uncover exactly how each bank fell apart.
"We must get the full accounting of what happened and why those responsible can be held accountable. In my administration, no one is above the law," he said.
Stay on top of crypto news, get daily updates in your inbox.
Source: https://decrypt.co/123308/svb-signature-bank-losses-will-not-be-borne-taxpayer-insists-president-biden