The world's biggest coffee chain has ventured into the Web3 domain, making it one of the biggest companies, if not the biggest, to do so. Starbucks launched its very own Starbucks Odyssey program (beta version) on Polygon on 8th December.
The announcement for the same and a collaboration between Starbucks and Polygon was made way back in September. Starbucks Odyssey will enable its members to venture into exciting journeys. The members get NFTs in return for their achievements.
Starbucks' New Loyalty-Based Rewards Program
Starbucks Odyssey is an extension of Starbucks Rewards, an initiative to reward their consumers and make them more loyal towards their brand. With over 50 million registered users, the rewards program has had huge success across the world. Its Rewards platform also provides it with ready loyal customers to test their new innovations, one of which is Starbucks Odyssey.
The platform, however, is still in its beta stage and has few members, which include its customers, employees as well as its partners (the ones that signed up for the beta version).
How Does Starbucks Odyssey Work?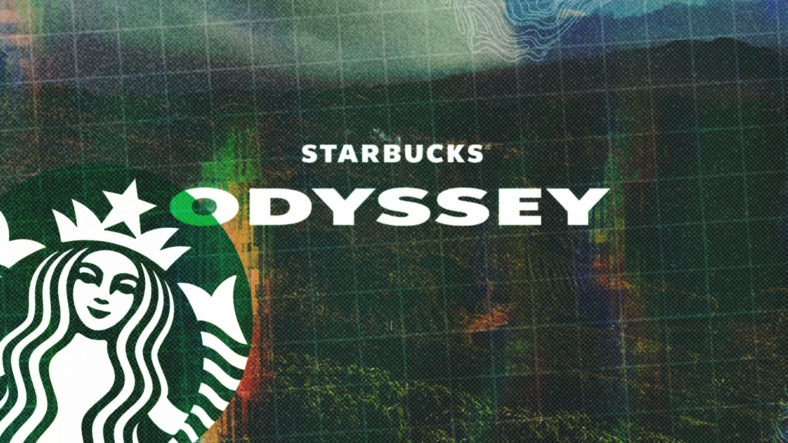 Starbucks Odyssey provides its members with activities and games (called Journeys) that they have to complete in order to win rewards in the form of Journey Stamps (NFT minted on the Polygon blockchain). Starbucks says that the journey will enable its members to learn more about coffee and the history of Starbucks, among many other things.
Journeys
Journeys refer to the tasks and experiences that a member has to complete in order to earn Journey Stamps. They vary from virtually touring Starbucks' very own Coffee farm, Hacienda Alsacia, in Costa Rica, to playing multiple quiz games on what customers love the most about Starbucks.
A fresh journey is unlocked after the completion of the previous journey. With these journeys, the coffee brand will try to give their members an experience which would be unmatchable and cause them to use the platform even more.
Journey Stamps
Journey Stamps are the tokens that members receive after the completion of their journeys. A Journey stamp is a polygon-based NFT that the players can sell. This will add to the incentive for using the platform.
The Journey stamps can also be purchased from the platform. Members can purchase by directly using their credit cards (no need for a crypto wallet).
Benefits and Experiences
Players can unlock unique benefits and experiences using the Journey Stamps with them. Some of these benefits include exclusive cooking lessons (how to make espresso martini) and also the chance of winning exclusive merchandise not available in the market.
As the players move further with their journeys, they will be able to unlock even better benefits.
Starbucks Odyssey Membership
The Starbucks Odyssey is still in its Beta run and hence has only a limited number of members. It will gradually increase the membership by inviting more members to sign up. According to the company, they will send fresh invitations every month starting January 2023.
Powered by the Polygon Blockchain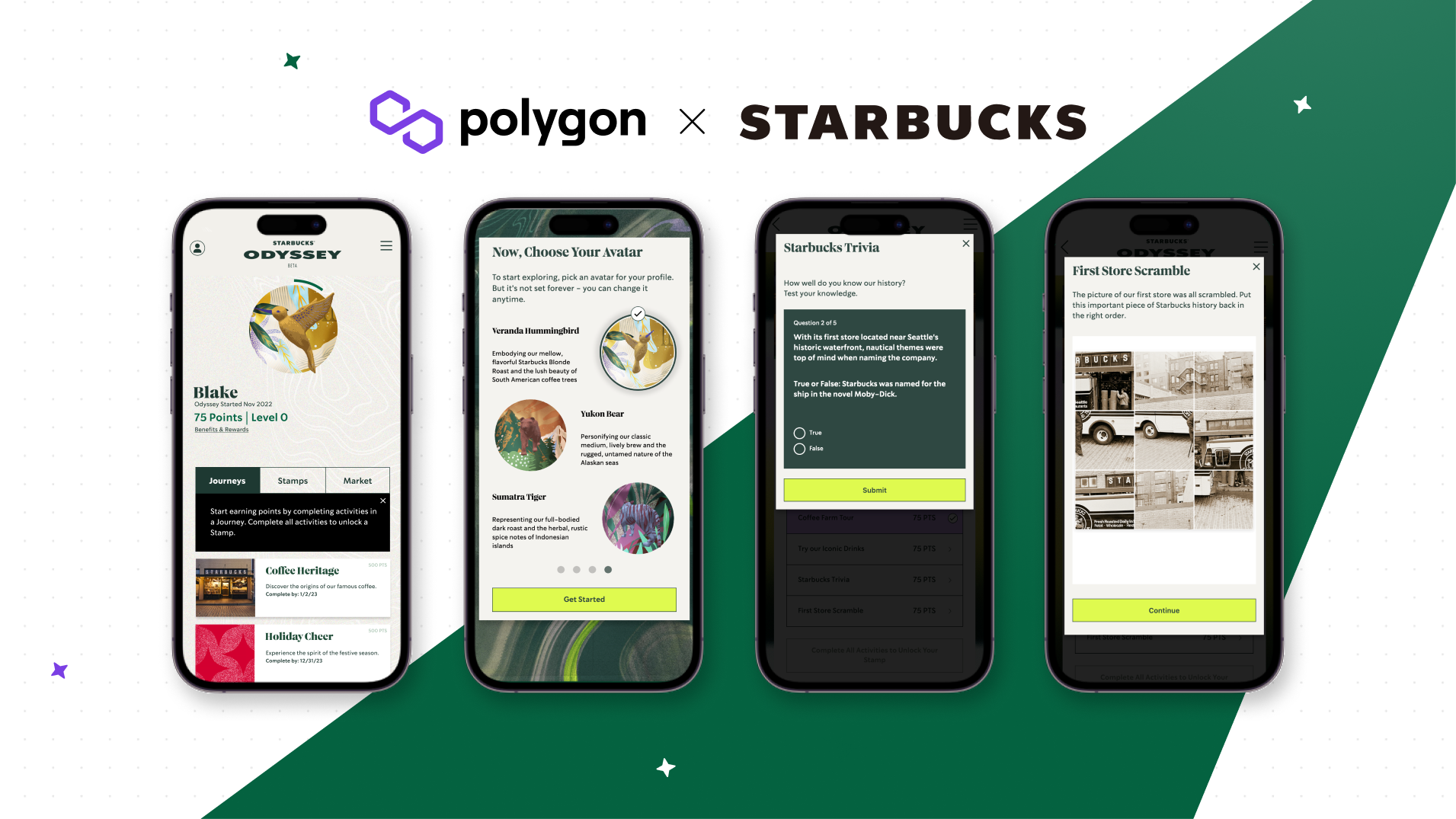 Starbucks' new initiative runs on the Polygon Blockchain. Polygon is famous for hosting Web 3 gaming projects which need more and faster processing speed (which other blockchains like Bitcoin and Ethereum fail to offer).
Polygon runs on MATIC tokens. The token saw a rise in its value following the collaboration of the Polygon network with the World's Biggest Coffee chain. MATIC seems to be hovering over the $0.90 mark as of now.
Conclusion
Starbucks Odyssey is an innovative way to interact with customers. It will help the company satisfy the social needs of its customers and also employees by enabling them to interact with people who love coffee as much as they do. Users will have to first sign up with Starbucks Rewards in order to get invitations and access the Odyssey facilities. This is ensured to be a boost for both- the coffee brand and the concerned crypto companies alike. 
Read More:
Early Stage Presale Live Now
Doxxed Professional Team
Use Cases in Industry – Offset Carbon Footprint
Source: https://insidebitcoins.com/news/starbucks-enters-the-web3-domain-with-starbucks-odyssey-beta-launch