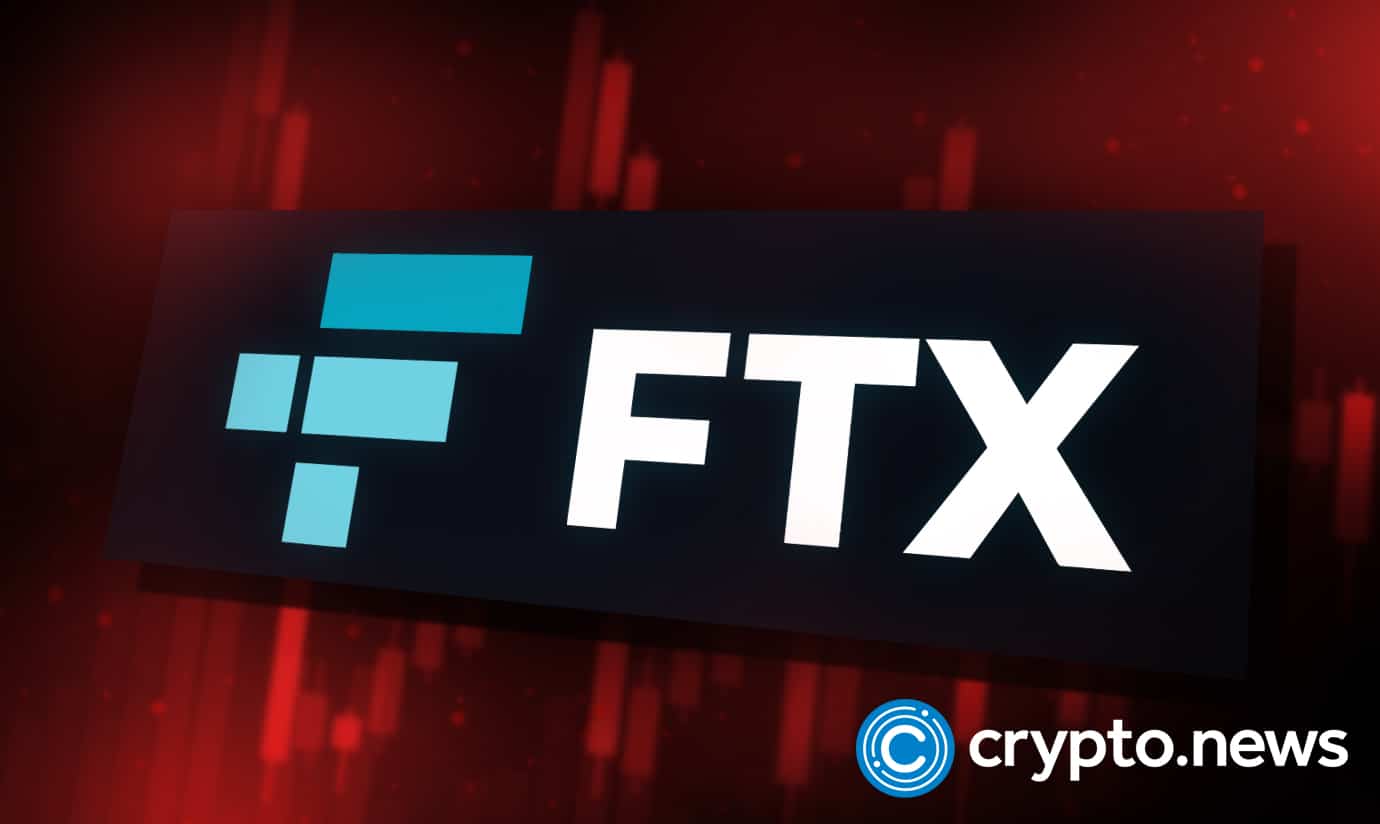 2022 has been a catastrophic year in the crypto industry. It has seen all crypto projects losing value and some organizations filing for bankruptcy. Here are the major events that took place in the 2022 crypto crash.
Crypto crash in 2022 was the largest ever
2022's crypto crash has gone on record as the biggest one yet. It has wiped out almost two-thirds of the whole market's value. Luckily, it coincides with a major global financial decline that has caused massive inflations in all countries with risks of recessions in the UK and the US.
It has also happened alongside a major stock market shrink and pullback. As such, crypto investors can breathe a bit, knowing that their innovation is not doomed but part of a major financial crisis. The crypto market has slashed by over $2T from the $3T it recorded in Nov. 2021.
Although these events make it look like the crypto space has been the angel in the finance sector this year, that is far from the truth! Too much rot has been uncovered this year that has caused the meltdown of big crypto empires like Terra Luna Ecosystem and FTX, affecting many investors in the process.
Lies uncovered
After the massive crashes, many lies have been uncovered in the crypto space in 2022.
Here are some of the big ones:
FTX collapse
The FTX Group collapsed in mid-November after leakage that the FTX international exchange did not have enough funds to match customers' deposit 1:1. As a result, people panicked and triggered a series of catastrophic death spirals by withdrawing all their assets at once.
They made withdrawals of over $5B in a day. The exchange couldn't handle the transactions due to 'low liquidity.' The saga took the exchange to its deathbed, and the officials had to sell FTT tokens to try and fund some of the withdrawals. It also filed for bankruptcy.
However, the filing of Chapter 11 bankruptcy only worsened matters; all the lies and rot at the exchange were unearthed. Major crypto news companies like Crypto.news researched the matter and found some interesting lies that were done there. 
The exchange had spent customer funds illegally and didn't even make any effort to find replacement funds to cover it in case of emergencies like the withdrawal requests made on Nov 11 and 12. It was also used to illegally fund loans and projects of its founders, like Bankman-Fried's Alameda research.
More lies were also unearthed, like when the exchange would pay its CEO's parents money for no work done at all. It also had hidden Over The Counter (OTC) desks and fake retailers that it used to defraud its customers' money. More rot was unearthed when the media learned that the exchange had taken a loan from the bankrupt Blockfi, a major crypto lender.
The exchange had given Alameda a loan that FTX co-founders used to purchase Robinhood shares. These shares were used as collateral for another loan from Blockfi. However, the FTX co-founders never serviced the loan and now want to repossess the Robinhood shares.
During the climax of the exchange's meltdown, a questionable hack happened. Some experts claim that the hacker's extensive efforts to access funds from different holdings, including cold wallets, show that an insider job had been done. Now, the US DOJ is investigating that hack.
Terra Luna collapse
Terra Luna's ecosystem collapse in May was one of the biggest meltdowns in 2022. This ecosystem consisted of an algorithmic stablecoin, UST, and a hyper deflationary token, LUNA. LUNA powered the UST and also helped maintain its peg. 
The ecosystem's CEO was Do Kwon, a self-proclaimed stablecoin King. A lot of controversy surrounds the meltdown of his empire. Some of the lies uncovered included that big corporates like Blackrock had purchased huge sums of UST. As a result, an even larger amount of LUNA was minted to match the new supply of the stablecoin.
Reports claimed that DO Kwon had received huge sums of Bitcoin in return for the UST that was printed without the knowledge of the Terra community. However, Blackrock and other compatriots went against the deal and dumped the UST heavily. As a result, the UST supply in the market did not match the total value locked, causing it to depeg from the USD.
As the crypto community noticed that a death spiral had been triggered, they started dumping their UST heavily. 
As a result, LUNA tokens had to be minted heavily to try and defend the UST peg. However, even the LUNA token was also being dumped and neutralized by its increasing supply. Eventually, both coins went cents down from $1 and $95+. When the Terra ecosystem convened, they built the LUNA 2 project and left the original one behind as Luna classic (LUNC).
Some of the lies uncovered in the Terra ecosystem meltdown included the Blackrock sabotage. Kwon knew that he had messed up, cashed out his monies, and reportedly dissolved his South Korean Terraform Labs entity weeks before the eventual Terra ecosystem collapse. 
Sabotage and insider jobs heighten
Sabotage and insider jobs were the biggest reasons why crypto empires collapsed in 2022. The FTX fiasco can be easily classified under this category since sabotage and insider jobs played a huge part in what happened. Bankman-Fried was one of the contributors to the US Democrat party. A coincidence? Maybe or maybe not.
During its collapse, a $400M hack on the FTX ecosystem was too well organized to go down as any other hack. How could the hackers get their hands on the exchange's cold storage? Also, Alameda research 'lost' crypto wallets came to life shortly after Bankman-Fried was released on a record $250M job.
Terra's collapse was also an evident sabotage and insider job example. BlackRock and other entities bought massive amounts of UST only to dump it and trigger the ecosystem's death spiral, hurting hundreds, if not thousands, of investors. Do Kwon, the CEO, was also to blame as he thought it was a good idea to accept the 'offer' from the corporate investors.
Bankruptcies in 2022
FTX group
FTX group filed chapter 11 for bankruptcy in November following its collapse. It reported that it had assets in the range of $10B to $50B and liabilities within the same range in its court filing. The exchange also released a statement explaining that it had filed for the chapter 11 proceedings in the US State of Delaware to allow it to kickstart liquidating assets to repay customers.
Celsius
Celsius Network, a crypto lender, also fell into the hands of the brutal 2022 crypto crash. It filed for chapter 11 proceedings in a US court for the Southern District of New York in July. The crypto lender said it had only $167M left in its accounts to repat its hands and froze all customer withdrawals to give time to seek more funds.
"We have a strong and experienced team to lead Celsius through this process. I am confident that when we look back at the history of Celsius, we will see this as a defining moment, where acting with resolve and confidence served the community and strengthened the company's future."

Alex Marshinsky, Celsius Network CEO.
Three Arrows Capital
Crypto hedge fund Three Arrows Capital (3AC) also filed for bankruptcy in the first days of July following a ruling by a British Virgin Islands court forcing its BVI branch into liquidation. The firm filed for Chapter 15 proceedings in the Southern District of New York Court. 
The reason behind the 3AC BVI branch liquidation was that it had large outstanding debts from BlockFi, Celsius, Voyager Digital, and Babel FInance. Its lenders halted withdrawals and needed credit lines which put the platform in a more difficult position.
Blockfi
Crypto lender Blockfi also filed for chapter 11 bankruptcy proceedings in November, about two weeks after FTX collapse, citing insufficient funds to continue operations and reimburse investors. 
Crypto Kings dethroned in 2022
Several 'high value' individuals who used to rule the crypto space for years were dethroned in 2022 following the collapse of their empires. Here are some of them.
Sam Bankman-Fried
Sam Bankman-Fried is one of the biggest crypto kings caught in the ropes in 2022. His FTX empire collapsed as it was built on malice, financial misdoings, and foul play. Now, he is facing charges in the US that could see him have over a hundred years of jail time. He was also recently released on a record bail of $250M. His fate is still unknown as the case against him is not closed yet.
Do Kwon
Do Kwon the Terraform labs CEO ruined his reputation as a major crypto stakeholder earlier in the year following the collapse of the Terra ecosystem. Information leaked that he took part in the collapse of the exchange and that it was sabotage, not an accidental one. Now, he is on Interpol's Red list, with South Korea looking for him and issuing an arrest warrant.
What's next for Crypto?
The crypto space was shaken up in 2022 by many things, from massive and repetitive crashes and fraudulent activities. However, that's not all we will see from this innovation, as it is still strong despite the tribulations. 
Now, what will dictate the future of the crypto space is how it will grow from the developments that took place this year. If it takes them as lessons, it will surely grow, but if it takes them as a death spiral trigger, it would be a wild turn.
Source: https://crypto.news/main-crypto-crashes-in-2022-remembering-ftx-celsius-network-three-arrows-capital-terra-luna/