The New York State Financial Services Department said the shutdown of Signature Bank was due to a lack of transparency rather than crypto.
The state regulators said that the bank's leaders caused a crisis of trust by not supplying trustworthy and consistent information. The recent comments come after Barney Frank had stated that the move was politically motivated.
Signature Bank Crypto Business Lauded by Regulators
Additionally, a spokesperson told Bloomberg that the Federal Deposit Insurance Corporation's takeover of Signature Bank was partly based on the business's ability to offer services safely and soundly.
Regulators assumed management of Signature Bank on Sunday, March 12, 2023, after the bank ran into liquidity issues following a spate of withdrawals. The bank raised liquidity by selling long-term bonds at a loss due to increasing rate hikes by the Fed.
The statements contradict earlier claims by Signature Bank board member and former Congressman, Barney Frank. Frank alleged in a CNBC interview yesterday that regulators shut down Signature for political reasons.
"I'm surprised. That was not my understanding of where we were," Frank told Bloomberg on March 14, 2023. He added that balance sheet data was volatile after the bank sustained massive outflows as depositors moved their business to larger banks. Barney also said management felt they had contained the situation when withdrawals abated on March 11, 2023.
Contrary to Frank's claims, the department lauded Signature's management of its crypto business line.
Crypto venture capitalist Nic Carter quoted Frank as one of the sources claiming that the Signature shutdown was politically motivated.
According to Carter's other sources, the FDIC was handed oversight of the bank because its Signet payments network posed a systemic threat to the U.S. economy.
Signature Bank Failure Started With Crypto Business, Says New York Politician
Despite the claims that Signature's failure had nothing to do with crypto, a former director said the bank's failures came after they went into crypto and neglected an established business line serving entrepreneurs.
According to New York politician Al D'Amato, "Their downfall came when they got into this crypto business."
The bank fired up its crypto side business by starting a banking relationship with Gemini Trust Co. in 2015. By the end of 2022, about 20% of the bank's deposits were from crypto clients. The bank had offloaded up to $1.5 billion in deposits earlier this year, with most of the deposit base uninsured by the FDIC.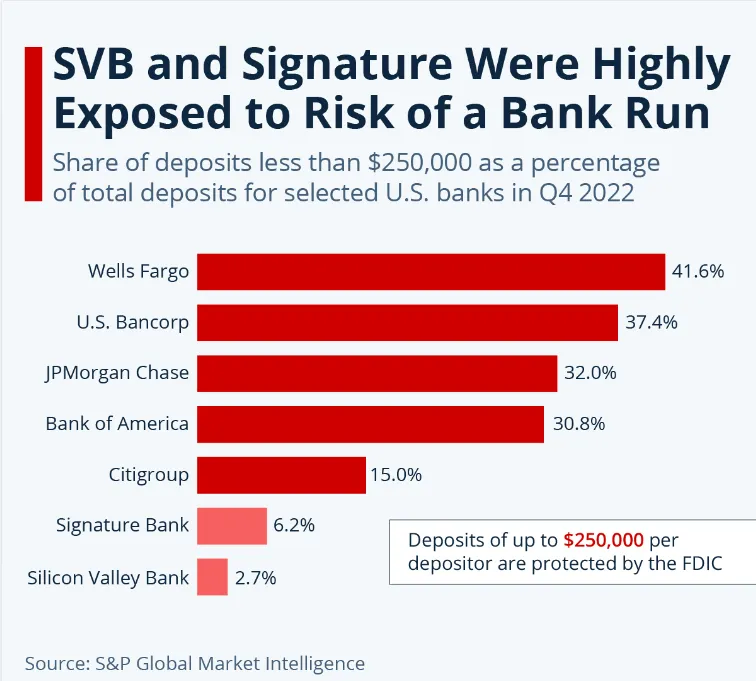 Signature's leaders, who regulators say are responsible for the bank's collapse, have faced scrutiny for associations with former president Trump's inner circle.
Signature reportedly had business relationships with the former president's family, including Trump's son-in-law Jared Kushner and lawyer Michael Cohen. The bank ended relationships with Trump associates after the Jan. 26, 2021, Capitol Attack.
Ironically, Trump signed new laws allowing mid-size banks like Signature to hold reserves of long-term treasuries.
For Be[In]Crypto's latest Bitcoin (BTC) analysis, click here.
Sponsored
Sponsored
Disclaimer
BeInCrypto has reached out to company or individual involved in the story to get an official statement about the recent developments, but it has yet to hear back.
Source: https://beincrypto.com/ny-regulators-signature-bank-shutdown-not-crypto-related/