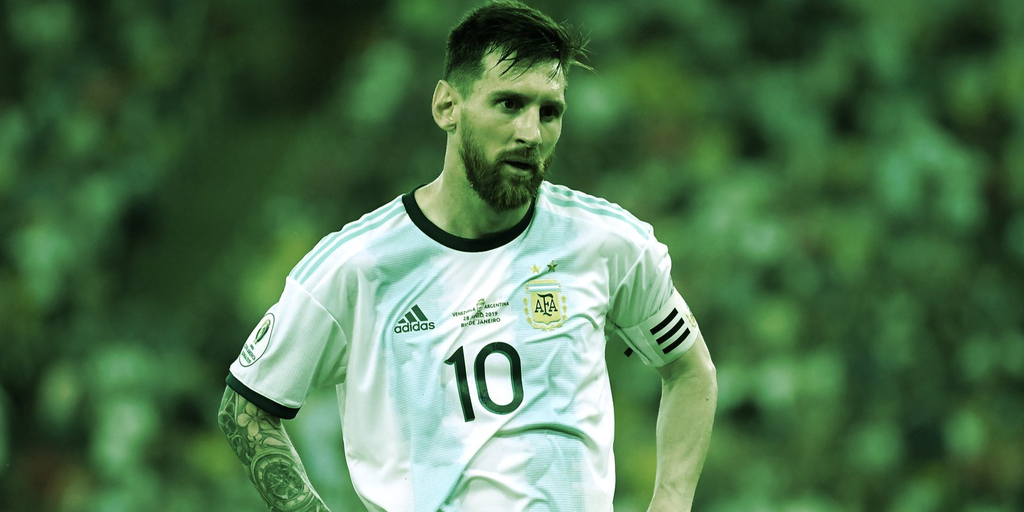 Matchday, a soccer-centric Web3 gaming startup, announced today that it has raised $21 million in seed funding to develop a suite of games—with legendary soccer player Lionel Messi's venture capital firm onboard.
Messi's Play Time firm backed the startup, with Courtside Ventures, Greylock, HackVC, Capricorn Investment Group, and Horizons Ventures also participating in the round. Spanish soccer star Alexia Putellas, meanwhile, serves as Matchday's founding global ambassador.
The soccer legend—who plays for pro team Paris Saint-Germain F.C. and recently led Argentina's national team to the 2022 FIFA World Cup win—has already made a number of moves in the NFT world.
He's a brand ambassador for prominent NFT fantasy soccer game Sorare, as well as fan token platform Socios; Messi invested in the former and signed a $20 million endorsement deal with the latter. He has also released his own official NFT collectibles through the Ethernity Chain platform.
Matchday has an official license from FIFA, the governing body behind the World Cup, as well as the FIFPRO players association. In a statement, Matchday co-founder and CEO Derrick Ko explained that the games will be optimized for "casual" users.
"We are building for an untapped audience in the football community," Ko said.
Matchday's Chief Gaming Officer Sebastien de Halleux previously served as an executive at the major game publisher Electronic Arts (EA), where he worked on the company's own FIFA game series and the Madden NFT franchise.
"Our games will be accessible for all players, and centered around true ownership of digital items that will be a point of pride for all players," De Halleux said in a statement. 
In Web3 gaming, such "digital items" are typically registered on-chain as NFTs—unique blockchain tokens that signify ownership over digital assets like in-game characters, skins, or items. Matchday previously released a limited-time mini-game during the 2022 FIFA World Cup, and gave out 2 million NFT player cards to roughly 600,000 users.
Soccer giants have already taken considerable steps into Web3. Sorare raised $680 million at a $4.3 billion valuation in 2021 and has racked up hundreds of team and league licenses while also expanding out into other sports. Last fall, FIFA launched an NFT platform on Algorand, and dozens of teams have released Socios fan tokens that sometimes rise or drop in price based on their on-the-pitch performance.
Stay on top of crypto news, get daily updates in your inbox.
Source: https://decrypt.co/123002/lionel-messi-backs-web3-soccer-game-startup-matchday-in-21m-round