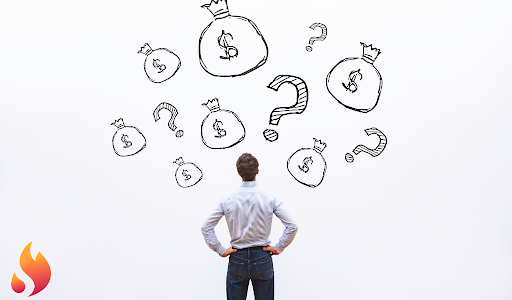 Streaming and eSports are two valuable sectors of the gaming industry, with a total of $2.1 billion estimated within these markets. Most recently, Ignite Tournaments is joining this figure after receiving a total of $10,000,000 USD in financing from investors. Their vision is to build the world's very first P2E (Play-2-Earn) eSports tournament and streaming network.
The total $10M figure comes from two individual seed rounds, one which was finished in late December 2021, totaling $3 million, and another which concluded in February 2022 with a value of $7 million.
Key figures in this $3 million investment pool were Ascensive Assets and Yield Guild Games, with additional investments from Skyvision Capital, Arca Funds, Mechanism Capital, and a range of angel investors and external funds.
In the $7 million investment pool, lead investors were Moon Holdings Fund, Infinity Ventures Crypto, and Animoca Brands. Between these leading companies, decades of experience are shared, with experts within the field of both blockchain and traditional gaming joining the roster of investors.
Partner at Moon Holdings and Former Head of Creative and Franchise at Riot Games, Thomas Vu, has stated that he is
"Bullish on Ignite Tournaments," having always thought during his time at Riot Games that "a 'Plug-and-Play' tournament would benefit players. It was inevitable that someone would build such a platform." He concluded, noting that he was "delighted to see what Krystal and Tony have built, and look forward to supporting them in play-to-earn and traditional gaming."
The CEO of North American Operations for Animoca Brands, Robby Yung, expresses a similar excitement at the prospect of this project, stating that "Animoca Brands has built their success by investing in and partnering with projects with strong fundamentals both in and out of the gaming industry […] under this exciting context we are eager to both invest in as well as to explore iterating our games with Ignite Tournaments."
Alongside leading investors, many strategic investors joined the fray, including Ghaf Capital, MH Carnegie, D1 Ventures, Morningstar Ventures, Longhash Ventures, SevenX Ventures, ROK Capital, and Genesis Block Ventures. This pool even extended to the Co-Founder of popular games PlanetQuest and Ember Sword, Looren Roosendaal, that took a position as an angel investor.
Ignite Tournaments is going to build on Moonbeam, bringing tournament infrastructure to the play-to-earn system that's currently sweeping the world. Alongside the impressive leap as the first of its kind, they're planning on offering a range of exciting prizes. In line with their blockchain beginnings, the prize pools will mainly be filled with NFTs and Cryptocurrency.
Venture Capital Investor to Founding Partner at Infinity Ventures Crypto, Brian Lu, commented on the team behind Ignite Tournaments, stating that "It's clear to me as both a former competitive gamer and VC investor that Ignite Tournaments will completely transform competitive mobile gaming. I am co-leading this round because I want to see Ignite Tournaments add that immense value to all games worldwide; to both IVC's game portfolio and beyond."
This insight comes after Lu's previous history with Krystal Yang, CEO and Co-Founder of Ignite Tournaments, "Krystal and I were both competitive gamers, ranked #1 globally in different MZ games—I became the Emperor in Game of War, and Krystal was the #1 defensive "trap" player in Final Fantasy XV: A New Empire." It's clear that Lu's belief is that Krystal's passion for gaming and expert knowledge of the field will be a driving force for the success of the project.
This new platform represents a bridge between traditional gaming streams and Web 3.0 initiatives, with any pre-existing game being able to shift into the play-2-earn sphere. Removing the barrier for entry to P2E organized tournaments, Ignite Tournaments provides a worldwide platform that games can conjugate around to play for rewards. Alongside payouts, users will have the unique ability to then stake their rewards on DeFi systems, further accelerating their potential winnings. 
The Ignite Tournaments' alpha test-launched on February 28th, 2022, consisting of a web application that will eventually move to support PC games. This project is an exciting one to watch over the coming months, with this latest investment round representing a new era of tournament gaming within Play-2-Earn games.
Disclaimer: This article is provided for informational purposes only. It is not offered or intended to be used as legal, tax, investment, financial, or other advice.
Source: https://cryptodaily.co.uk/2022/03/ignite-tournaments-brings-esports-tournaments-and-streaming-to-play-to-earn-platforms-after-receiving-dollar10m-in-investments