– Advertisement –

Hoskinson said he would no longer talk about XRP following the constant criticism from community members.
Cardano founder Charles Hoskinson has asserted that he will no longer answer XRP-related questions after the XRP community harassed him over a rumor about a December 15 settlement.
Comments on XRP https://t.co/LygW4LCo8i

— Charles Hoskinson (@IOHK_Charles) December 16, 2022
During a December 10 AMA session, Hoskinson said he learned from a reliable source that the SEC and Ripple would reach a possible settlement on December 15. Hoskinson's comment brought smiles to the faces of many XRP investors, who were anticipating the end of the lawsuit. Unfortunately, the lawsuit was not resolved as rumored, with aggrieved XRP enthusiasts trolling Hoskinson.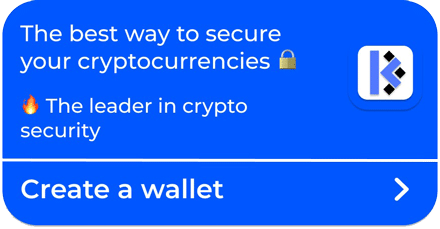 Hoskinson's Response to XRP Critics
Commenting on the criticism, Cardano's founder said he does not know how to interact with the XRP community because his comments about the project always get misinterpreted.
Hoskinson said he spoke about a possible settlement between Ripple and the SEC after a participant in the AMA session asked what he would do if the regulators tag ADA as a security. While answering the question, Hoskinson referred to the Ripple lawsuit, which he believes is an industry-wide concern and will play a role in determining the legal classification of cryptos. Based on the importance of the Ripple case to the industry, he revealed the December 15 settlement rumor he learned from a reliable source.
He added that the XRP community and the media twisted the comment to make it seem like it is something he believes.
"[…] Many people in both the XRP community and in the media decided to take that comment as Charles Hoskinson believes the case is going to get settled on December 15th. After it didn't get resolved, I was accused of lying, and I was accused of yet again creating a FUD and trolling," he said.
Hoskinson: I'm Done With XRP
Hoskinson said he had supported Ripple and XRP even before the lawsuit. The Cardano founder said he does not believe XRP is security despite the SEC allegations. Despite supporting Ripple in the lawsuit, Hoskinson said the XRP community has continued to mock and brutalize him over his comments about Ripple.
"At this juncture, given what's happened, I'm not going to answer any questions about XRP in any circumstances. I'm not going to mention the project. I'm not going to talk about anything going on after there is a resolution of the XRP case. I'm not even going to discuss that if asked in the future. I'm just going to simply say no comments," Hoskinson said. 
– Advertisement –
Source: https://thecryptobasic.com/2022/12/17/cardano-founder-says-hell-no-longer-comment-on-xrp/?utm_source=rss&utm_medium=rss&utm_campaign=cardano-founder-says-hell-no-longer-comment-on-xrp