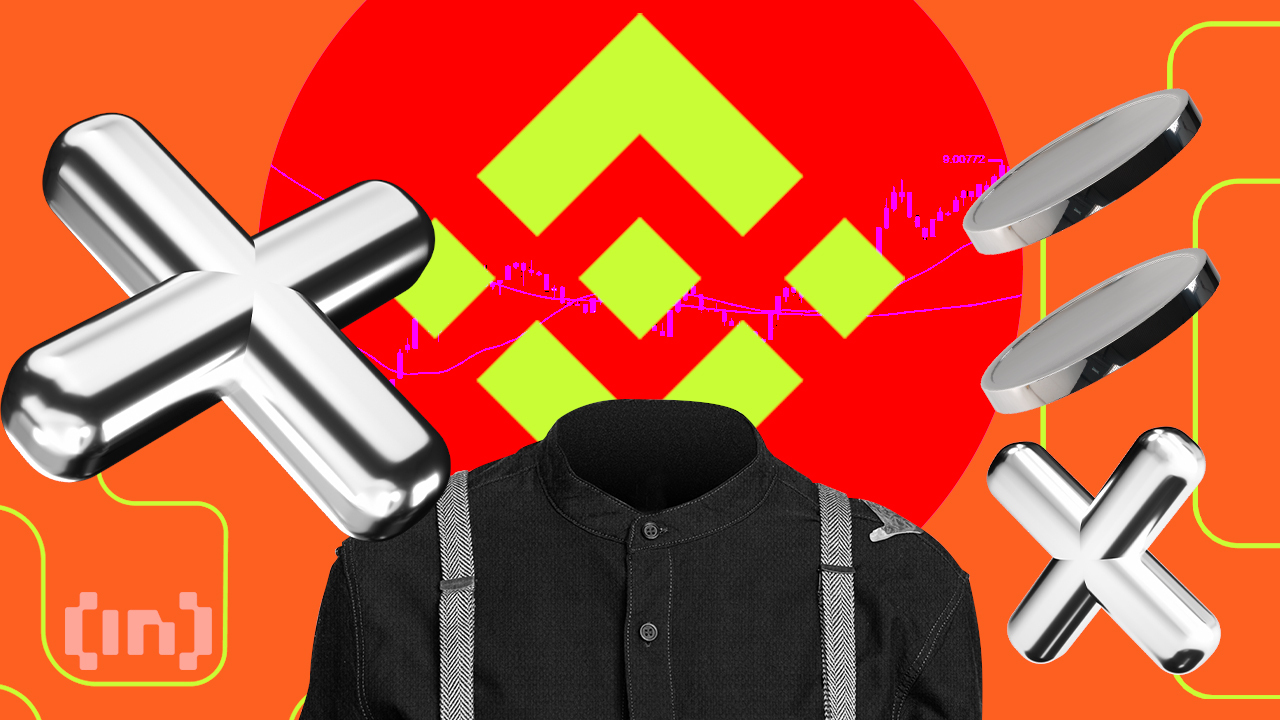 The supply of the Binance branded stablecoin BUSD is dwindling fast as crypto traders ditch the beleaguered asset.
The third largest stablecoin, Binance USD (BUSD), is dwindling fast as its supply has shrunk by 60% since the middle of February.
BUSD Losing Market Share
The stablecoin's market capitalization has slumped from just over $16 billion to around $10 billion today.
Furthermore, its market share has also declined to 7.3% from around 20% last year. MakerDAO's decentralized stablecoin DAI is the fourth largest, with about half the supply of BUSD at $5 billion. As investors pivot, the exodus has increased Tether's (USDT) market share to 52%.
The BUSD departure has been caused by the U.S. Securities and Exchange Commission (SEC). On Feb. 13 the agency took action against the issuer of the Binance stablecoin, Paxos.
In its usual modus operandi, the federal regulator classified it as a security even though stablecoins have yet to be officially classified as such.
As a result, the New York-regulated crypto firm announced that it would no longer be minting BUSD.
Binance Business Not Affected
According to analysts, the outflow could act as a "drag on the financial performance of Binance," reported London's Financial Times on March 1.
"This will probably hurt Binance's bottom line as BUSD is a significant part of the business," said Ilan Solot, co-head of digital assets at Marex Solutions.
Research head at data provider CryptoCompare, David Moreno Darocas, said:
"If Binance does in fact generate 90 percent of its revenue from transaction fees, then it is likely that a reduction in overall volumes will put some strain on the exchange's revenue,"
Furthermore, Coinbase also announced that it would delist BUSD because the stablecoin "no longer met our listing standards".
Industry observers have suggested that it was an indirect attack on Binance as U.S. regulators up the ante in their war on crypto.
However, Binance CEO Changpeng Zhao said BUSD was never "big business" for the exchange. Furthermore, he added that Binance intended to support as many other stablecoins as possible.
The Binance native coin, BNB, has dropped 4% over the past week, dipping below $300 during the Thursday morning Asian trading session.
Bicasso AI NFT Generator Pilot
In a related development, Binance has just piloted an AI-powered NFT generator called Bicasso. The system churned out 10,000 NFTs in just 2.5 hours as users clamored to test drive the latest generative art offering.
Users flocked to the system to mint computer-generated profile pictures.
Disclaimer
BeInCrypto has reached out to company or individual involved in the story to get an official statement about the recent developments, but it has yet to hear back.
Source: https://beincrypto.com/binance-usd-busd-supply-slumped-60-sec-enforcement/