Place/Date: – December 19th, 2022 at 2:32 pm UTC · 3 min read
Source: OnlyOrigin
OnlyOrigin.net, a unique and innovative decentralized NFT trading platform, is celebrating Christmas with a $100,000 prize pool event for all OnlyOrigin users.
OnlyOrigin.net is a new decentralized NFT platform. Since its launch, OnlyOrigin has deeply integrated NFT and DeFi into the platform's operating strategy in a unique and innovative way. It aims to create a gamified NFT trading platform for users who like to explore the universe through games. In December 2022, it decided to reward its loyal users by creating a special Christmas gold coin event.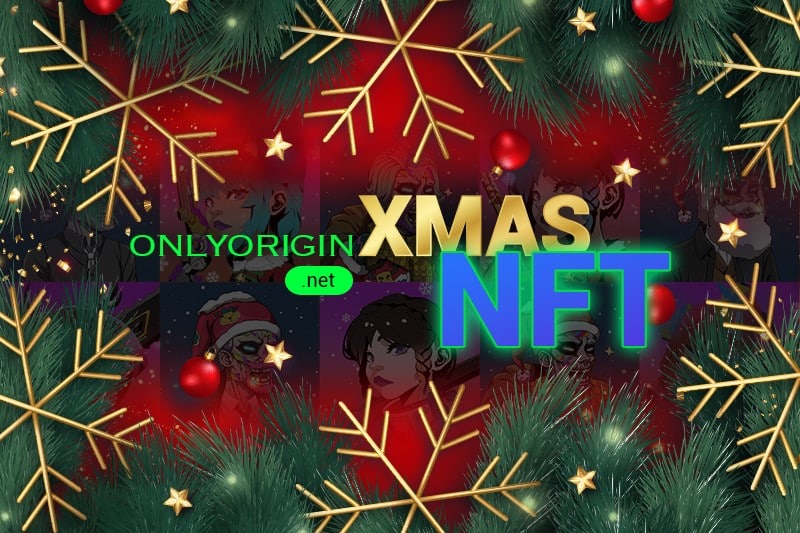 OnlyOrigin Christmas Limited Gold Coins
The launch of OnlyOrigin Christmas limited gold coins is to thank everyone for their support to OnlyOrigin in 2022. When asked about the limited-time Christmas coins, Misael said:
"We at OnlyOrigin have been grateful for your loyal support over the past three years." "This exclusive Christmas event is an important start for the establishment of the OnlyOrigin ecosystem. We hope to gradually build an innovative and interesting Defi trading world through this event."
The OnlyOrigin Christmas limited gold coin giveaway will start on December 27, 2022 at 00:01 PST. The limited gold coin gift belongs to the second stage of this Christmas, with a total value of up to 50,000 US dollars. The first 100 users of all series who use the "Activator" to synthesize will receive an OnlyOrigin gold coin box.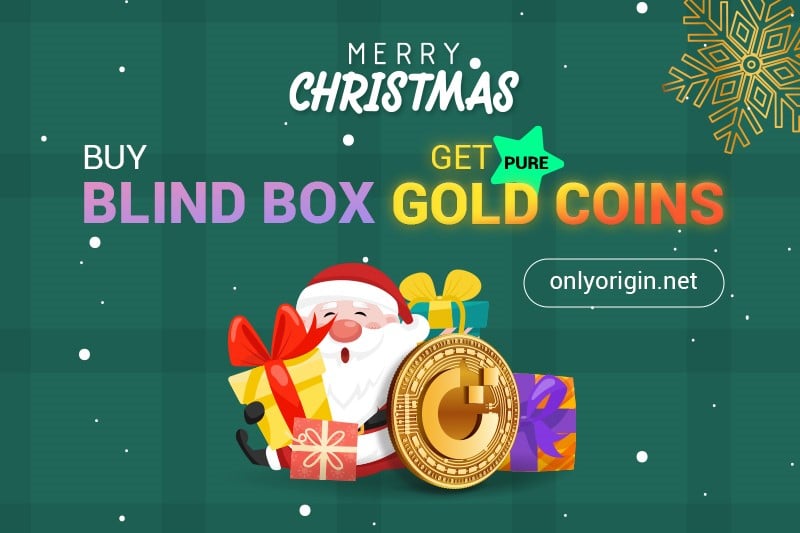 The OnlyOrigin gold coin box will consist of a limited gold coin NFT and a commemorative pure gold coin.
The value of the limited gold coin NFT is equivalent to 50% of the purchase price of the series "pass" and "activator". Similarly, we will repurchase the limited gold coin NFT at OnlyOrigin at this price. You can sell limited gold coins NFT on the OnlyOrigin platform to earn your profit.
At the same time, we will mail a pure gold coin with collection value to the winning user. This gold coin will be used as part of the reward and mainly used as a collectible. This means that when you choose to sell limited gold coins on the OnlyOrigin platform, the pure gold coins mailed to you will not be taken back. No matter what, this pure gold coin belongs to you.
December Is the Season of Joy at OnlyOrigin
To make sure you don't miss an OnlyOrigin Christmas event, follow us #OnlyOrigin on social media. In addition to the above events and prizes, you will also get the latest news about all our events, offers.
Finally, the entire OnlyOrigin team wishes you a great start to the festive season and looks forward to seeing you at the tree this December.
For more information about our OnlyOrigin, please refer to the links: Twitter, Facebook, Telegram.
Subscribe to our telegram channel.
Join
Source: https://www.coinspeaker.com/onlyorigin-debuted-christmas-party-limited-gold-coins-nft-pure-gold-coins/