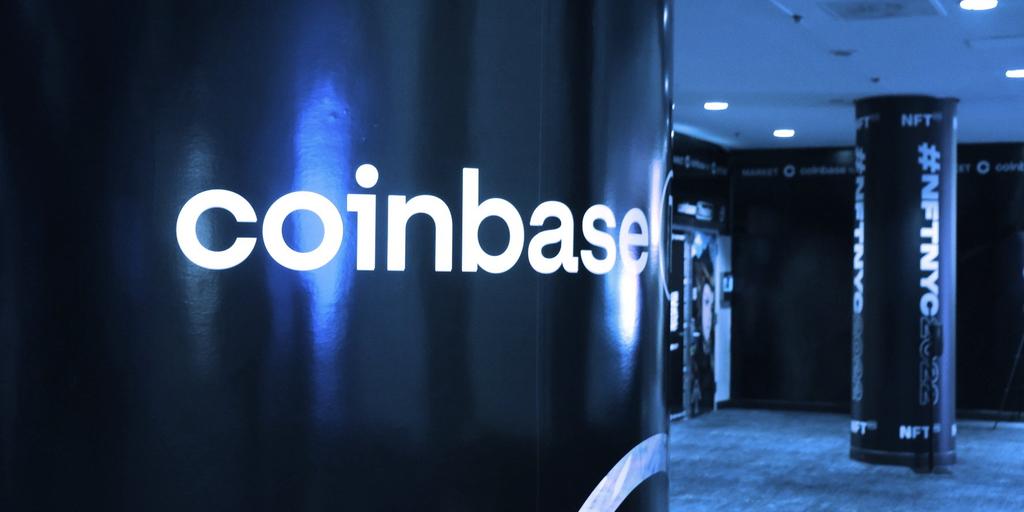 When most people think of Coinbase, the decade-old publicly traded crypto company, product innovation may not be the first thing that comes to mind. At ETH Denver, however, Coinbase head of protocols Jesse Pollak says the company aims to change that.
"If we look at the history of Coinbase and crypto over the last 10 years, it's been very trading-centric," Pollak told Decrypt. "Our investment in Base is an investment in creating a platform that makes it easy for developers to build useful products on an on-chain platform, and then makes it easy for users to use those products through interfaces like Coinbase and Coinbase Wallet." 
Last month, Coinbase—the largest cryptocurrency exchange in the United States—launched Base, an Ethereum layer-2 sandbox for decentralized applications. Joining Coinbase in the launch are several high-profile blockchain companies, including oracle network Chainlink, Ethereum block explorer Etherscan, and DeFi protocol Aave.
In January, Coinbase added new features to its Coinbase Wallet, including transaction previews, token approval alerts, a blocklist of flagged dApps, and a spam token manager that automatically hides malicious airdrops.
In April 2022, Coinbase launched an NFT marketplace that did not catch on as strongly as the company had hoped.
"The first version of the product didn't work as well as well as we'd like to," Pollak said. "But we've been iterating quickly on that over the last year, and I think we're seeing a lot more signs of life and a lot more growth there."
For Pollak, the experience with the NFT marketplace is indicative of the innovation culture at Coinbase: taking big bets on big projects like NFTs, Base, and USDC.
"We launched the NFT marketplace last year and the goal was basically to help folks coming from the off-chain world access NFTs, learn about them, and participate in this economy that's emerging," he said.
Coinciding with ETH Denver, Coinbase announced the acquisition of One River Management, a digital asset management firm, that the cryptocurrency exchange plans to roll into its new Coinbase asset management business line. Pollak says this will help Coinbase bring in new customers as a registered investment advisor. 
"That's our mission; that's why we're here," Pollak said. "We're here to create useful applications that can be globally available that increase economic freedom and bring billions of people into a better way of living."
Stay on top of crypto news, get daily updates in your inbox.
Source: https://decrypt.co/122719/coinbase-forges-ahead-despite-lackluster-nft-marketplace-rollout