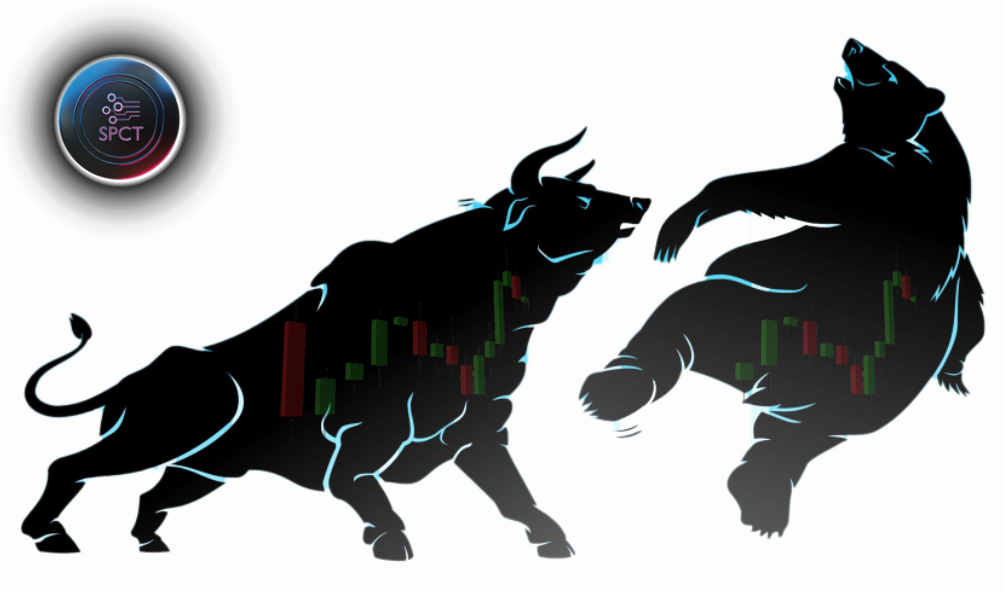 Explore VC Spectra (SPCT), a crypto marvel, amid its presale surge. NEAR Protocol (NEAR) boasts a 29% gain, introducing cost-effective data handling. Aptos (APT) defies concerns with stability, and challenging expectations post-token unlock. Invest wisely and seize opportunities across VC Spectra, NEAR Protocol, and Aptos for a diverse crypto portfolio.
Summary
VC Spectra (SPCT) revolutionizes decentralized finance, boasting a $2.4 million private seed sale, an escalating token pricing structure in its public presale, and a remarkable 725% surge, positioning it as a top cryptocurrency investment for 2023.
NEAR Protocol (NEAR) surged 29% to $1.88 on Nov 17, driven by the introduction of NEAR DA addressing Ethereum's data challenges with cost savings, attracting early adopters; its impact on broader adoption will determine if it reaches $2.25 in December.
Despite concerns over a potential price decline following the release of 20 million APT tokens, Aptos (APT) has shown price stability around $7.29, challenging initial bearish expectations. However, analysts anticipate a drop to $6.89 for Aptos in December.
VC Spectra (SPCT): A Crypto Investment Marvel
Dive into the thrilling world of decentralized finance with VC Spectra (SPCT), a crypto game-changer. As the public presale unfolds, astute investors need to grasp the intricate details that set VC Spectra (SPCT) apart.
Venturing into the presale, VC Spectra witnessed an outstanding $2.4 million raised during its private seed sale, forming a robust foundation for its revolutionary venture. The ongoing public presale presents various stages with escalating token prices.
Starting at an altcoin price of $0.008 in Stage 1, progressing to $0.011 in Stage 2, $0.044 in Stage 3, and finally reaching $0.066 in Stage 4, the SPCT token has demonstrated a remarkable 725% surge to date.
In response to unprecedented demand, VC Spectra is poised to surpass its initial forecast of $0.080 by the presale's conclusion, making it one of the best cryptocurrency investments for 2023. Investors can acquire SPCT tokens using the Ethereum or Bitcoin networks (ERC-20 and BRC-20).
Beyond being a mere token, VC Spectra functions as a decentralized hedge fund, offering users quarterly dividends and buybacks. Token holders gain exclusive access to seed/private sales for upcoming new ICOs, coupled with voting rights.
The SPCT token, built on the Bitcoin blockchain, operates on a deflationary model, ensuring a gradual reduction in token circulation over time.
NEAR Protocol's (NEAR) 29% Surge and Data Innovation
The price of NEAR Protocol (NEAR) experienced a notable 29% increase within a week, reaching $1.88 on November 17. Amidst this market activity, the NEAR Protocol Foundation's introduction of NEAR DA (Data Availability) reflects an interesting move in the blockchain landscape.
NEAR DA aims to provide a cost-effective alternative for handling data, specifically targeting Ethereum's data storage challenges. Positioned as a solution offering potential cost savings, the protocol claims that posting data on NEAR Protocol (NEAR) could be significantly cheaper compared to Ethereum, with a purported 8,000 times cost difference.
This NEAR Protocol (NEAR) project, announced at Nearcon in Lisbon, has garnered attention from early adopters like Madara by Starknet, Caldera, and Movement Labs.
While these developments suggest a growing interest in NEAR Protocol's capabilities, observing how the market responds and whether the cost-efficiency of NEAR DA can translate into sustained adoption within the broader blockchain community remains essential. If this development positively impacts NEAR Protocol (NEAR), it could reach $2.25 in December.
Aptos (APT) Stability Defies Token Unlock Concerns
In November, Aptos (APT) faced heightened market scrutiny as the scheduled release of 20 million APT tokens loomed. Despite concerns of potential downward pressure on prices due to increased liquidity, the cryptocurrency market exhibited resilience. As of November 17, the price of Aptos (APT) has shown limited movement, hovering around $7.29 for the past week.
This stability contrasts earlier expectations of a bearish trend following the significant token unlock, suggesting that market dynamics may respond differently than initially anticipated. Traders remain vigilant as the unlock unfolds, closely monitoring the interplay between token release, liquidity, and price movements.
The current price stagnation prompts a reassessment of the initial bearish sentiment, highlighting the need for ongoing observation and analysis to discern the full impact of the APT token unlock on Aptos' market performance in this crucial November period. Analysts expect Aptos (APT) to drop to $6.89 in December.
Learn more about the VC Spectra presale here:
Presale: https://invest.vcspectra.io/login
Website: https://vcspectra.io
Telegram: https://t.me/VCSpectra
Twitter: https://twitter.com/spectravcfund