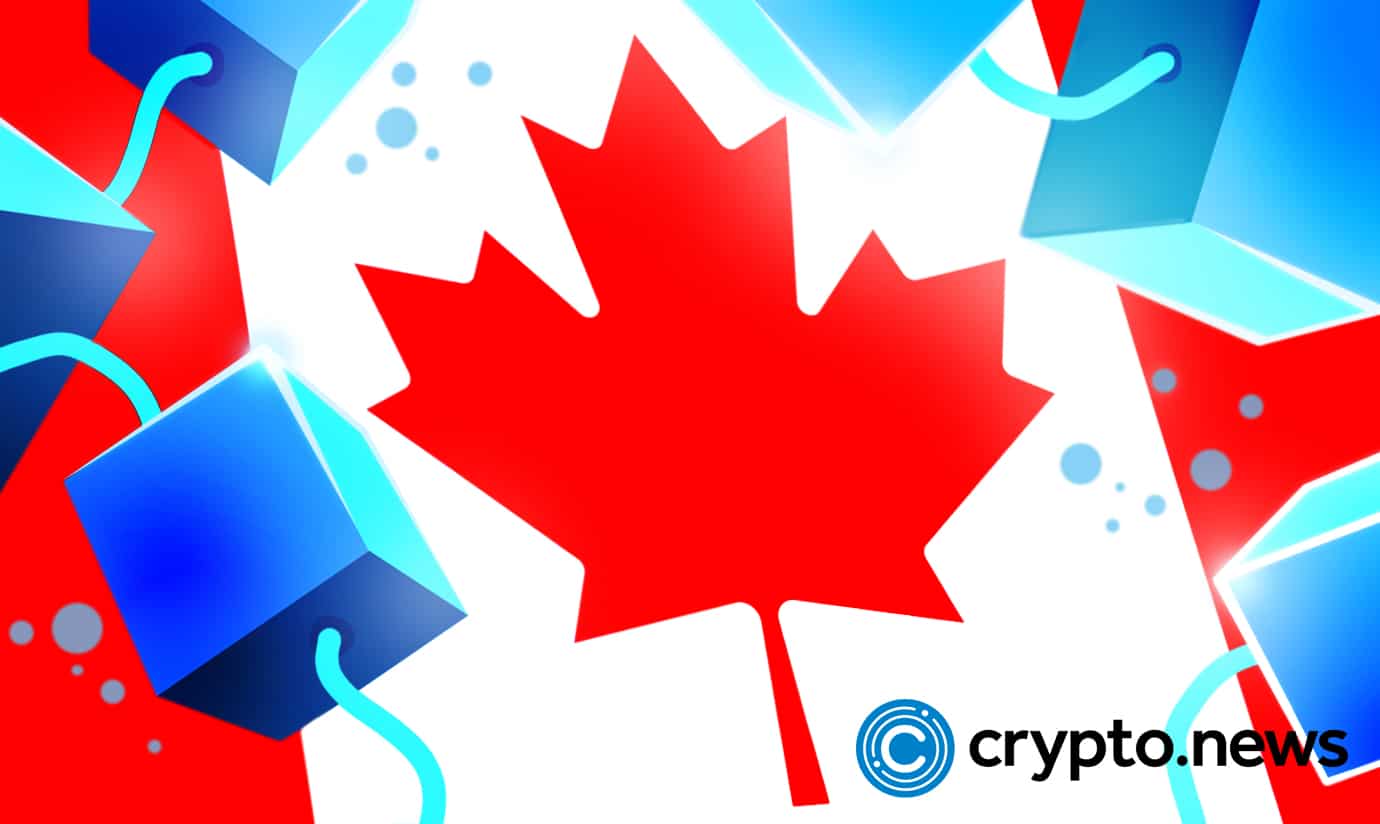 Bank of Canada (BOK) just released a statement on the need for regulating stablecoins pegged to a centralized fiat currency. One of the main reasons for this decision is the high demand for crypto assets in the North American country.
The statement comes as the Canadian Securities Administrators (CSA) banned leverage (margin) trading last week. The regulator tightened the grip on crypto exchanges and trading platforms in the middle of FTX's collapse.
The central bank points out the high volatility of cryptocurrencies such as bitcoin (BTC) and ether (ETH). 
Per a chart designed by BOK, BTC had an average volatility of roughly 65% while ETH's volatility was higher: 86% from January 2020 to Nov. 20, 2022. The numbers are quite high compared to the centralized fiat currencies. The British pound's average volatility was 8.5% in the same time frame while the Canadian dollar moved around 7.17%, respectively. Moreover, the euro had the lowest volatility of only 6.9%.
Canadian regulator insists on regulating stablecoins
While stablecoins could fix the volatility problem of this asset class, BOK points out the de-pegging of the popular algorithmic stablecoin, TerraUSD (UST). UST became the third-largest stablecoin in the ecosystem in mid-April. However, the asset lost its peg to the US dollar on May 9, 2022.
As the demand for cryptocurrencies grows every day, BOK believes there's a need for a stablecoin to be backed with a real reserve in a bank that would be managed by a third party. 
Furthermore, blockchain technology can be, according to BOK, good for performing and recording "the transfer of ownership and therefore have the potential to be used as a payment system."
Fiat-referenced crypto assets could make payments faster and more efficient due to features of the novel technology they are built on. However, they could also pose financial stability risks, some of which were illustrated in the market turmoil of May and November 2022, highlighting the need for adequate regulation and supervision, Bank of Canada concluded.
Source: https://crypto.news/bank-of-canada-cynical-on-crypto-plumps-for-stablecoin-regulation/