Bitcoin mining stocks tracked by The Block were mostly lower on Wednesday, with six gaining and the other 13 declining.
Bitcoin rose 0.5% to $17,559 by market close.
Here is a look at how the individual miners performed today: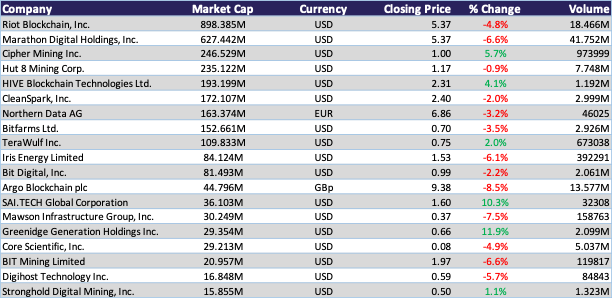 © 2023 The Block Crypto, Inc. All Rights Reserved. This article is provided for informational purposes only. It is not offered or intended to be used as legal, tax, investment, financial, or other advice.
Source: https://www.theblock.co/post/201276/bitcoin-mining-report-jan-11?utm_source=rss&utm_medium=rss