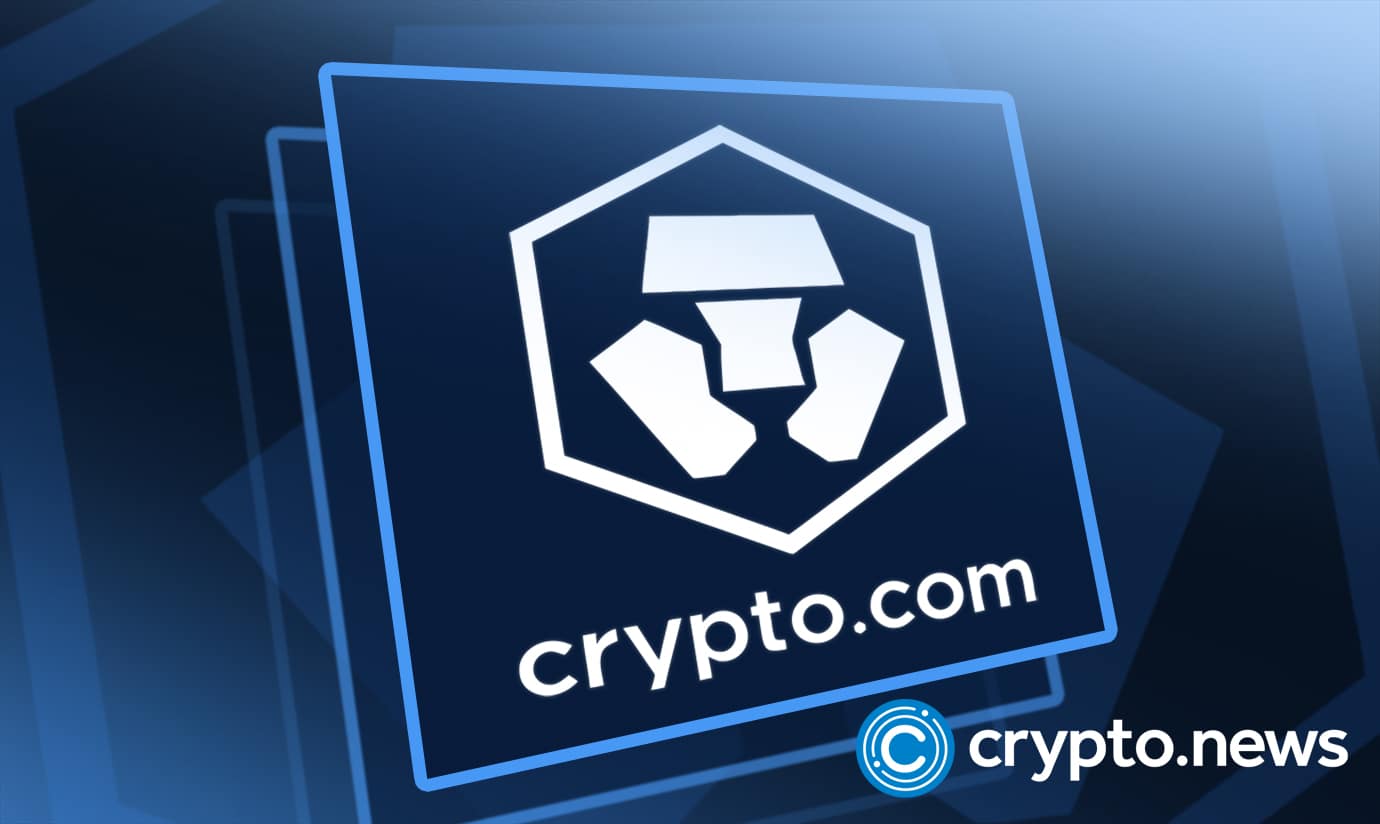 Singapore-based crypto exchange Crypto.com has released the results of an audit on its proof-of-Reserves (PoR), showing it holds enough digital assets to cover customer balances.
Crypto.com's reserve requirements
Crypto.com claimed in a tweet on Friday that it engaged the multinational audit, tax, and consulting firm Mazars to use what it called "sophisticated cryptographic techniques" to show that customer funds were available and fully backed.
The audit revealed that all of Crypto.com's in-scope assets had reserve ratios above 100%. The exchange's Bitcoin (BTC) reserve ratio stood at 102%, while its Ethereum reserve ratio was 101%. Crypto.com's USDT reserves had the highest ratio at 106%.
The crypto exchange stated that disclosing its proof of reserves aims to demonstrate that it's a responsible steward of cryptocurrency users' assets and can be relied upon to handle any withdrawals. 
Speaking on the issue, Crypto.com CEO Kris Marszalek said:
"Providing audited Proof of Reserves is an important step for the entire industry to increase transparency and begin the process of restoring trust. Crypto.com is fully committed to providing customers around the world a safe, secure, and compliant means of engaging with digital currencies."

Crypto.com CEO Kris Marszalek
FTX collapse caused jitters among crypto exchange users
Since FTX's demise in November, the crypto community has kept a closer eye on centralized exchanges (CEXs). Crypto.com was caught in the aftershocks of the FTX debacle, forcing it to halt withdrawals on the Solana network temporarily.
One of the effects of FTX's implosion is that many customers have become more skeptical of centralized exchanges reporting their assets and liabilities. Crypto.com has added a mechanism for users to audit its reserves independently, hoping to ease the growing distrust among users. 
Through its app, users can log in, check the assets they had when Mazars conducted the audit, and copy the Merkle hash created from the balances. Once the user has their Merkle hash, they can access a different Mazars-controlled auditor website to obtain specific documentation proving that their liabilities are included on the broader Merkle tree of Crypto.com's audited liabilities.
Binance holds sufficient Bitcoin reserves
Crypto.com is the most recent exchange to offer PoR pages hoping to allay users' concerns. On Dec. 7, the world's largest CEX, Binance, published a proof-of-reserves audit for its Bitcoin holdings.
The company had come under fire from critics who alleged it might not have enough Bitcoin to back up its operations. Mazars also prepared its crypto report, indicating that Binance had assets valued at more than 100% of its total liabilities. According to the report, Binance's BTC balance currently stands at 575,742.4228.
Source: https://crypto.news/audit-shows-crypto-com-has-enough-bitcoin-reserves/