Lucky Block has made some serious news since its launch in January 2022. The team's vision behind making NFTs fun by including some amazing prizes in the entire process has certainly given some serious results.
Taking the trend further, the L Block team is now taking the next step for its participants. Lucky Block is being listed on Gate.io on 1st September 2022.
So, what does it mean? Let's find out.
Lucky Block Has Amazing Prizes To Be Won: Competition for Decentraland and Sandbox?
Lucky Block positions itself as "The No.1 NFT Competitions & Rewards Platform". The platform started with a vision to give NFTs a true and tangible rewards structure. By holding a Lucky Block NFT, the participants are eligible to gain a percentage reward.

After the NFT collection is sold out, the lucky draws are announced and there's a lot to be won, from a PS5 to even a Lamborghini, a mansion or even a private island.
To give one a context, the current set of competitors live on the Lucky Block website is something never heard of in the crypto space. By purchasing a Platinum Rollers NFT, the buyers enter a Platinum Competition every time and get a chance to win a Lamborghini.
Similarly, another competition allows the holders of the BTC1M NFTs to win $1 million worth of Bitcoins.
These rewards might give Decentraland and Sandbox a run for their money soon.
How To Win Rewards With LBLOCK?
For entering the LBLOCK competitions, one can simply buy a Lucky Block Competition NFT.
Buy an NFT: Every NFT that you buy gets you rewards in $LBLOCK, further allowing you to be eligible for any competition that NFT is related to. The longer the NFT is held, the higher the chance of getting a reward.
Earn Rewards: Every NFT holder gets to earn rewards, the only criteria being that they hold their NFTs.
Win Prizes: Each unique Lucky Block collection is twinned with a Lucky Block NFT competition. Once the NFT collections are sod out, the winners are announced from the lucky draw at random.
LBLOCK Listing on Gate.io
Lucky Block is already listed on some of the most prominent platforms such as Pancakeswap, LBANK, MEXC Global and Uniswap V3.
However, according to a recent announcement, LBLOCK is being listed on Gate.io. There are a lot of reasons that make this listing special for LBLOCK and its investors.
Gate.io has made a name for itself as a reputed and well-trusted trading platform since 2013. The platform is providing a variety of services to its investors for almost a decade securely and quite efficiently.

With options like spot trading, futures, ETFs, quantitative trading and more, this move by LBLOCK is only going to expand its reach and preferability amongst the community even more, as it allows for even better adoption.
Why Should You Buy Lucky Block?
While the prizes certainly are an attraction to get into Lucky Block, there are certain fundamentals and other benefits too, that make it a viable investment option.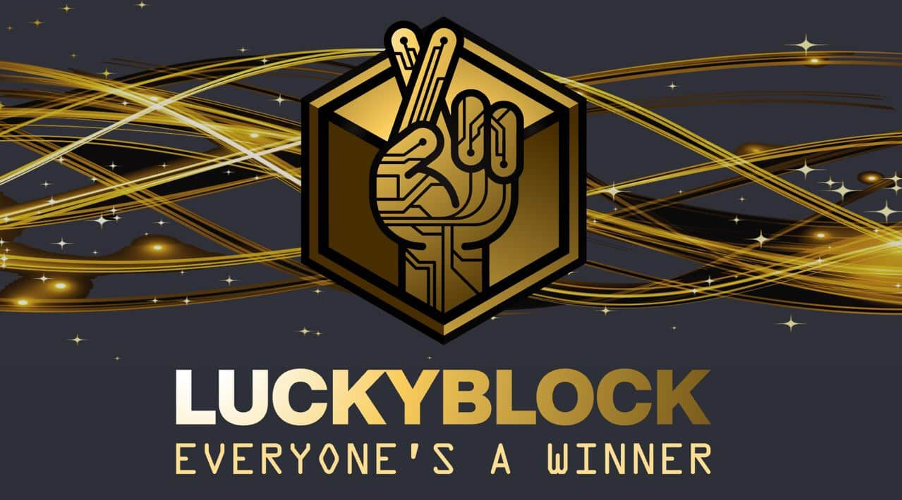 The day it was listed on MEXC, its value rose by 266%. At the current value, holders might receive about 0.90 V2 tokens for every single V1 token they own.
However, on the other hand, the V2 LBLOCK is tax-free. The original version of LBLOCK, i.e. V1 involved transaction taxes, making it difficult for people to trade. This made the team at Lucky Block decide to incentivise the buyers to hold their cryptocurrencies, which led to a surge in its price. As of writing, the current market cap of Lucky Block stands at $43 million.
The LBLOCK V2 is on the ERC-20 Ethereum, which means there are no taxes involved whatsoever. With no taxes involved and secured listings on centralised exchanges, LBLOCK V2 seems like the perfect bet, for a long time to invest in.
Conclusion
Lucky Block has positioned itself quite perfectly. While on the one hand, it incentivizes its holders to hold their investments, leading to a rise in value, and then rewarding them for it by giving out tangible prizes.
The team at Lucky Block has been able to tap into both the school of thought. The ones who believe in owning a virtual asset and those who want to see something tangible out of it.
As the bridge infrastructure develops and the audits are completed, the overall Lucky Block ecosystem can turn out to be more robust than expected, leading to even newer entrants.
However, it is always recommended to conduct your due diligence before diving into any crypto or NFT project.
Read More
Tamadoge – Play to Earn Meme Coin
Earn TAMA in Battles With Doge Pets
Capped Supply of 2 Bn, Token Burn
NFT-Based Metaverse Game
Presale Live Now – tamadoge.io
Source: https://insidebitcoins.com/news/why-decentraland-and-sandbox-owners-will-buy-lucky-block-on-gate-io